Driving School – Entry-Level Driver Training (ELDT) Program
Looking to get your CDL A or B License.  Our school is registered with the FMCSA's Training Provider Registry (TPR) and offers a complete comprehensive course of classroom, online, range maneuvers skills and on the road skills training and comply with all of the requirements of the new Entry-Level Driver Training (ELDT) Program.
Beginning February 7, 2022, the Federal Motor Carrier Safety Administration's (FMCSA's) Entry-Level Driver Training (ELDT) rule set the minimum Federal requirements for training that entry-level drivers must complete before being permitted to take certain commercial driver's license (CDL) skills or knowledge tests on or after February 7, 2022.
Entry-Level Driver Training (ELDT) rule will be required for any individual who wants to:
Obtain a Commercial Driver's License (CDL) for the first time;
Upgrade an existing Class B CDL to a Class A CDL; or
Obtain a hazmat (H) endorsement for the first time.
Under the FMCSA requirements, an entry-level driver must successfully complete a prescribed program of theory and behind-the-wheel instruction before taking the CDL skills test. This training must be provided by a school or other entity listed on the FMCSA's Training Provider Registry (TPR). To be listed on the TPR, training providers need to meet specific requirements addressing:
Curriculum,
Facilities,
Vehicles and equipment, and
Instructors
The VA-approved Bradway Truck Driving School was founded over two decades ago to address an ongoing need in the trucking world: a lack of quality drivers. Our program is designed not only to help students obtain a CDL-A license and be compliant with the latest regulations, but also to prepare them to excel as truck drivers. Our school is well-known in the industry and several major carriers recruit through us, because they know our instruction goes above and beyond.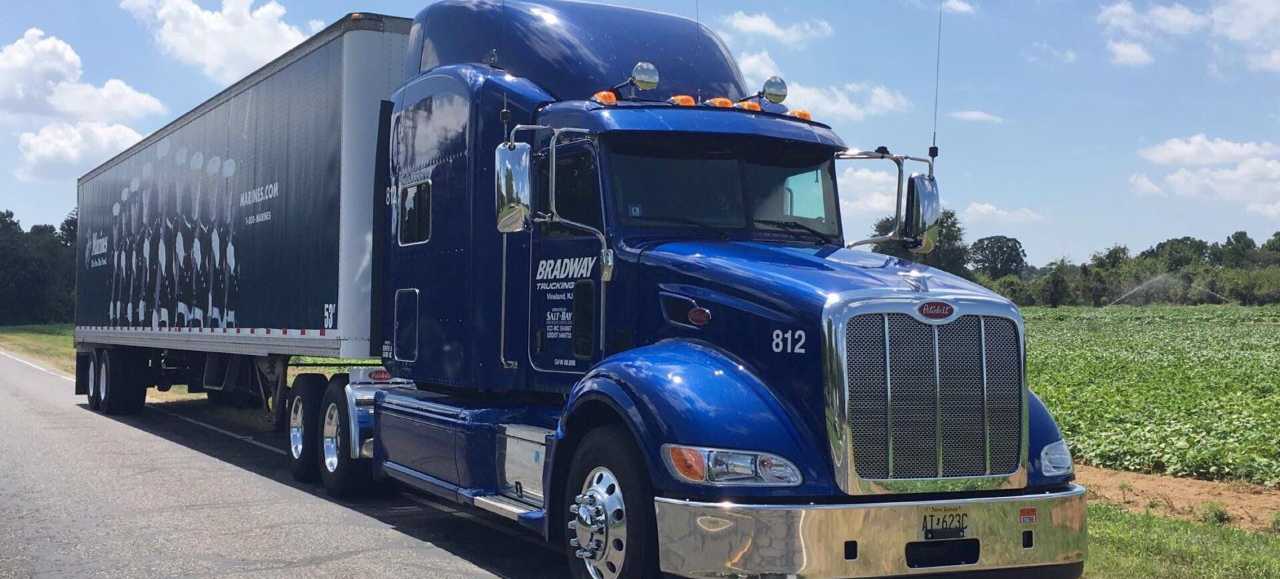 The comprehensive training includes actual road practice, with pickups and deliveries of 80,000 lb. loads through hilly terrain. Our instructors take students through a 3/10- mile course that simulates actual traffic situations ─ teaching skills like tight right and left turns, up and down shifting, and maneuvering a 48-53 foot trailer around corners and between other vehicles ─ all skills drivers will need to work in the industry. Once students become proficient at basic backing skills, they practice genuine dock backing between trailers, with real traffic associated with a truck terminal.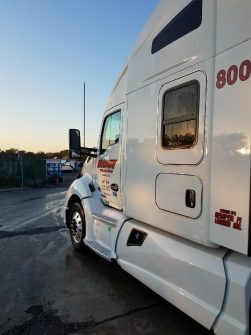 The school has been operated by Steven Bradway, the son of Bradway founder Melvin Bradway, since its beginning. Our dedicated staff enable us to take time with one-on-one instruction, including additional instruction on weekends if needed. Our school is competitively priced, and we'll stick with you until you graduate. Unlike most truck driving schools, we won't charge you for taking the road test additional times.
Along with a desire to embark on a challenging and rewarding new career, there are several prerequisites for enrollment in Bradway's commercial truck driving school. One must be at least 21 years of age and able to read, write and comprehend English. Students must possess a valid automobile license with an acceptable abstract and pass the D.O.T. physical and drug test.
The Bradway Trucking School has graduated thousands of drivers who today are in high demand for their skills. Don't waste valuable resources at a driving school that won't deliver.
For further information contact Steven Bradway at 856-692-5331 or 1-888-333-7443 or school@bradwaytrucking.com
Online Driving school Application
Prerequisites
Read What Our Students Are Saying