Monthly Archives:
November 2017
---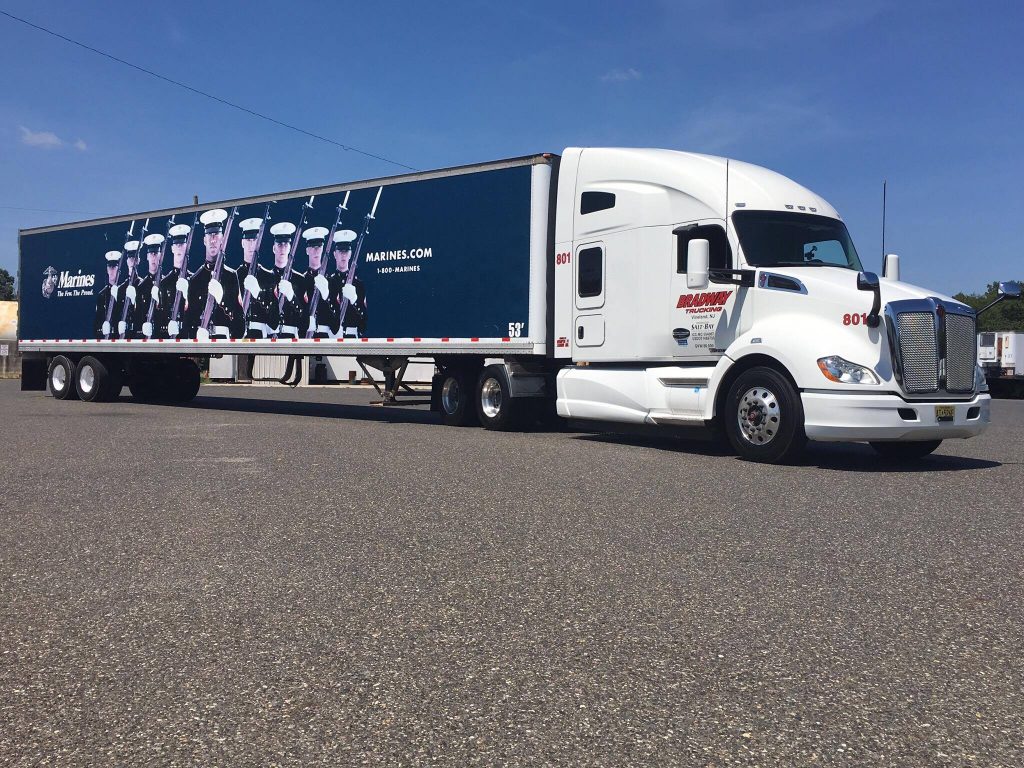 When the Marine Corps asked Melvin Bradway for advertising space on his trucks, he gladly obliged. "Anything for the Corps," said Bradway, a former Marine. "They need a few good men." Employees at his company, Bradway Trucking, this week were installing the roughly 4-by-8-foot panels depicting Marines in dress uniform on 20 trucks. They expected to complete the work over the weekend. The advertisements, which cover the entire length of the trucks' sides, are part of a nationwide recruiting campaign by the Marines.
The goal is for 1,000 trucks around the country to be sporting the colorful Marine Corps ads by year's end, said Staff Sgt. Marc Ayalin, a military recruiting spokesman in Quantico, Va. The initiative, called the "1,000 Truck Campaign," began in October and is scheduled to continue for two more years.
So far, 445 trucks are emblazoned with the moving billboards thanks to the generosity of trucking company owners who donated the space at no charge to the military, Ayalin said. One side of the trucks features nine Marines holding rifles, while the other half depicts a giant sword below the phrase "Earned. Never Given." Both sides advertise the Marines' phone number and Web address.
Bradway said he agreed to host the ads free of charge after hearing about the program from a friend who runs a Freightliner dealership. He called up the Marines and said he'd like to help.
"I'm glad to do it," said Bradway, who served four years of active duty and another four in the Reserve. "Once a Marine, always a Marine."
Bradway trucks travel from Maine to South Carolina and as far west as Ohio. Ayalin said the campaign is the first time the Marines have tapped trucks from around the country to promote the benefits of joining the military.
All of the trucking company owners participating in the program are volunteering the ad space at no cost. But most aren't former Marines like Bradway, said Ayalin.
"We're happy to have citizens out there to do this type of thing," Ayalin said. "It shows their patriotism." Staff writer James P. Quaranta contributed to this report.